A Welcome to Our Newest Member
Following our Financing in March 2021 and our move into new premises in July 2021, we are continuing to expand our footprint and our capabilities. To that effect, I am happy to announce that Samuel Walter has joined the team as Data Scientist. Samuel will finish his Ph.D. in the next few months and will add his experience and knowledge to our excellent team.
Samuel is a bioinformatician with a strong biological background, having studied Molecular Biotechnology and Bioinformatics at the FH Campus Wien together with his Ph.D. studies under Prof. Thomas Rattei at the Division of Computational Systems Biology (CUBE) at the University of Vienna.
His extensive experience with biological as well as bioinformatic aspects of research projects will further push our capabilities and we are looking forward to tackling the next challenges together.
Finding Indications For New Drugs
Furthermore, over the next few months, Delta4 will start to work on additional indications, beginning with another nephrological disease and an autoimmune illness, followed by others in the neurological and gastroenterological fields.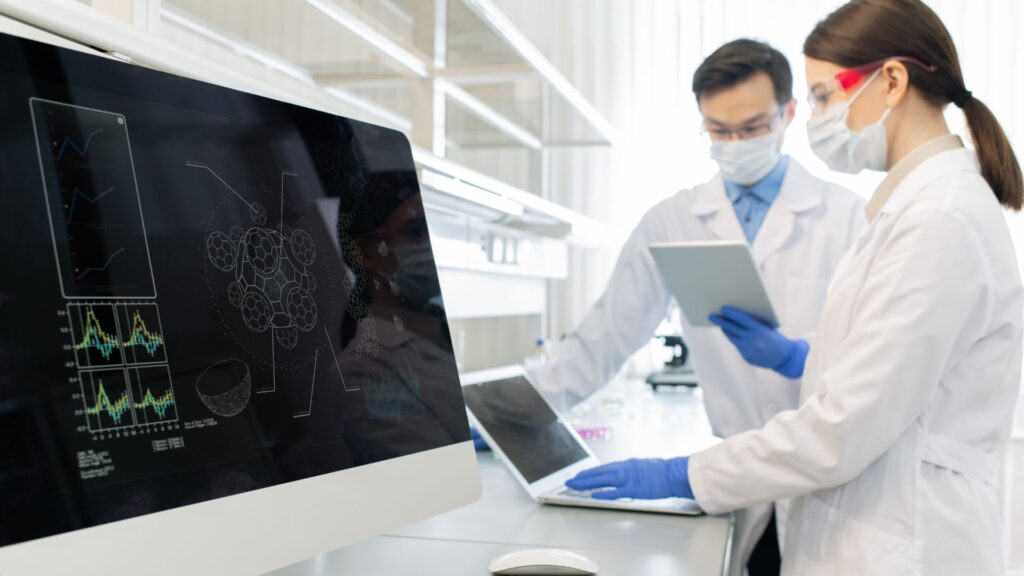 Why Find New Indications
Finding new indications for existing drugs, also known as drug repurposing or drug repositioning, refers to the process of discovering new therapeutic uses for already approved or investigational drugs that are outside the scope of their original intended purpose. This strategy can be an effective and efficient approach to drug development for several reasons:
Cost and time savings: Developing a new drug from scratch is a time-consuming and expensive process, often taking more than a decade and billions of dollars. Since existing drugs have already undergone extensive research, safety, and efficacy testing, the time and cost required to repurpose them for a new indication are significantly reduced.

Improved safety profiles for drugs: As existing effects of drugs and drug-target interactions have already been tested in humans for their original applications, their safety profiles are better understood. This reduces the risks associated with the development, as potential side effects of drugs and toxicities have already been identified.

Faster regulatory approval: Regulatory agencies like the Food and Drug Administration often grant faster drug approvals for repurposed drugs, as the safety and pharmacokinetic data are already available. This enables these drugs to reach patients in need more quickly.

Exploiting untapped potential: Some drugs may have potential therapeutic effects for other conditions that were not initially identified during their development. Drug repurposing can help harness these benefits and extend the utility of existing medications.

Addressing unmet medical needs: Drug repurposing can help find treatments for rare or neglected diseases, which often have limited therapeutic options due to low commercial interest in developing new drugs.

Synergistic effects: Combining drugs with different mechanisms of action can lead to synergistic effects, enhancing their therapeutic benefits or reducing side effects.

Finding new indications for existing drugs is important as it offers a faster, more cost-effective, and potentially safer route to discovering new therapies. This approach can help address unmet medical needs and expand the arsenal of effective treatments for various diseases.
How We Do The Work
Asset development by Delta4 is driven by Hyper-C, our proprietary technology platform, as well as straightforward selection criteria to identify the most promising therapeutic areas for drug repurposing. Most of the new indications are orphan / rare diseases, as this area continues to be a natural field to successfully deploy our unique repurposing technology.
Please feel free to get in touch via e-mail (office@delta4.ai) or phone (+41 79 874 13 22 | +43 681 81 84 27 48) if you are interested in either an existing Delta4 project, or would like to discuss a potential cooperation/service project.