We are honored to announce that our publication on the computational drug repositioning of clopidogrel has been highlighted in the Reactome research spotlight. This notable recognition from a reputable bioinformatics database underscores the potential of our innovative approach in addressing Focal Segmental Glomerulosclerosis (FSGS), a severe glomerular lesion associated with nephrotic syndrome and a high risk of progression to end-stage kidney disease.
The Reactome Spotlight
The Reactome spotlight sheds light on our meticulous research where 376 FSGS-associated proteins were assembled into a model to delineate FSGS pathophysiology. Significant components of this model were Reactome pathways for signal transduction and hemostasis.
Through our network-based molecular model, a commonality of 39 proteins was discovered between the FSGS model and a 102-protein model for the antiplatelet drug clopidogrel, which included 20 therapeutic targets of the drug. When tested in an FSGS mouse model, clopidogrel demonstrated a significant attenuation in disease severity, thus repositioning it as an attractive candidate for human clinical trials for FSGS.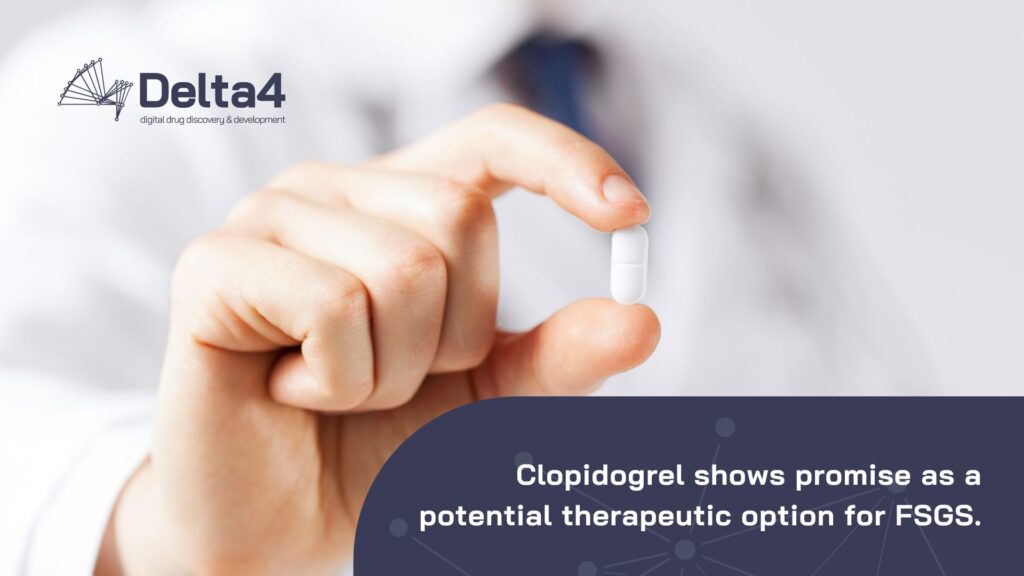 More About Our Work With FSGS
Our publication, which also appeared on Translational Research, further elaborates on the discovery of clopidogrel as a promising therapeutic candidate to counterbalance dysregulated FSGS pathways. The computational screen's prediction was validated in the Adriamycin FSGS mouse model, where clopidogrel significantly improved key FSGS outcome parameters, reduced urinary albumin to creatinine ratio, minimized weight loss, and ameliorated histopathological damage. Given clopidogrel's established role in treating various cardiovascular diseases linked to chronic kidney disease and its favorable safety profile, it stands as a compelling drug repositioning candidate for clinical trials in FSGS.
About Reactome
Reactome.org, a curated database of pathways and reactions in human biology, serves as a vital resource for the global research community, offering tools for visualizing, interpreting, and analyzing pathway knowledge. The spotlight from Reactome is a testimony to the significance and potential impact of our research in the field of drug repositioning and computational biology.
We extend our gratitude to Reactome.org for this acknowledgment and are inspired to continue our journey toward uncovering novel therapeutic avenues for complex diseases like FSGS.
Learn More
The September 20th, 2023 Reactome spotlight on our work can be accessed here
The full publication is available on ScienceDirect
More information about Reactome can be found here
For more insights into our research and ongoing projects, we invite you to subscribe to our newsletter below. Stay tuned for more exciting updates from Delta4 as we strive to revolutionize drug indication expansion and contribute to a brighter future for patients battling FSGS and other rare diseases.